This tour has been designed for FIFG Member Countries, their affiliated players and sanctioned golf courses who want to be a part of the competition. THE FIFG WORLD TOUR is officialy born in 2016 and it keeps growing.
Portugal has been Member of the Federation For International FootGolf  from the second year of the birth of the FIFG (2013) being the 13º country -at that time- to join the rising international movement witht the ADPFG (associação desportiva portuguesa de FootGolf).  End of 2016 the pioneer organisation ADPFG let place to another organisação that  continue the growth of the sport in Portugal.
In the begining of 2017, is born the ANFGP (Associação Nacional FootGolf Portugal) made of the first generation of Portguese FootGolfers (2014-2016). The ANFGP joined again the FIFG end of 2017. There is now 32 countries officially member of the FIFG (Last updated 2017)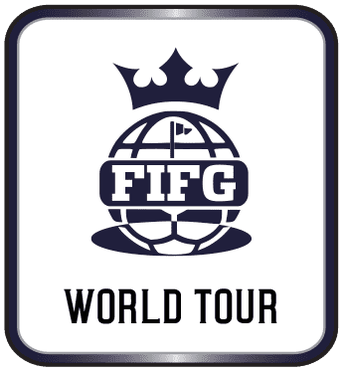 If you want to register or if you have questions about the tour, please contact the ANFGP for Portugal. Players can not register under a second organisation or other FIFG Member Country.
​All interested players from countries where the FIFG has no official representation, are also welcome to register and compete as Guest Players in 2017.
---
CONSULTE O CALENDÁRIO DO FOOTGOLF WORLD TOUR FIFG: 
FIFG WORLD TOUR RANKING
---
Source : FIFG